Stay Tuned For Blog Hops and Giveaways!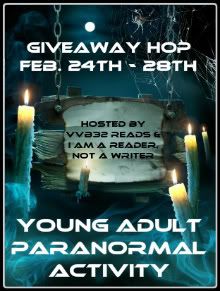 I'm in the mood to make some new friends, but I also want to share some awesome goodies with my old friends too!
Be on the look out over the next month as I join
I Am A Reader, Not A Writer
for some amazing blog hops with lotsa cool prizes!
First up is the YA Paranormal Activity Giveaway Hop February 24th through the 28th. I'll have a bunch of giveaways including copies of awesome paranormal YA books from me and my
Indelible
friends!
I hope you'll stop by and be sure to tell a friend!