Indie Author Giveaway Hop! June 13-19!!!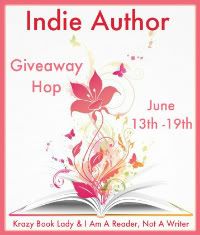 Thanks for stopping by on this special blog hop! Today we're celebrating Indie Authors, of which I am one. Indie, epub, self-pub, whatever you want to call us, we're a hard-working group of people who pride ourselves on telling great stories!
I've got some great giveaways for you, I'm going to focus on Indie Series, and I'm giving away ebooks that are the series openers for my fantastic Indelible sisters (learn more about the best-selling and award-winning Indelibles
HERE
).
In addition, everyone stopping by gets a free copy of the first book in the
Into the Shadows Trilogy
.
You can download your free copy of
Into the Shadows
from the following sites:
Apple:
http://itunes.apple.com/us/book/into-the-shadows/id429823958?mt=11
Smashwords:
https://www.smashwords.com/books/view/27298
Amazon:
http://www.amazon.com/Into-Shadows-Book-Trilogy-ebook/dp/B00480OJR8/ref=pd_sim_kstore_1?ie=UTF8&m=AG56TWVU5XWC2
The second book in the trilogy,
Darkness Rising
, is now available at Amazon, Barnes & Noble, and Smashwords.
Enter to Win the Ebook Prize Packs Below!
In order to enter, all you have to do is leave your email address in the comments. If you'd like to follow my blog or my
Facebook page
, but it's not required!
Prize Pack 1
Watched by Cindy M. Hogan
Beautiful Demons by Sarra Cannon
Sleepers by Megg Jensen
Glimpse by Stacey Wallace Benefiel
Clockwise by Elle Strauss
Open Minds by Susan Kaye Quinn
The Soulkeepers by G.P. Ching
How To Date An Alien by Magan Vernon
Loramendi's Story by Angela Carlie